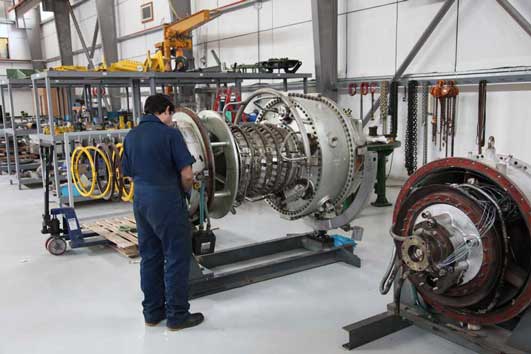 As a culturally diverse company we use values to bind us together, that common element that each and every one of us shares. We refer to these values as Our DDS.
Our DDS is our foundation, the rock on which we built our company.
It marks who we are and what we do, and even better, all elements were selected and defined by our employees.
We live and demonstrate Our DDS with one another, with our customers and in our communities. It is how we create our one team culture.
The Company Owners Started Oil & Gas Business in 1969 In Iran.
In the first five years they became one of the leading Companies in Iran's Oil & Gas Industry, representing major OEM companies such as Bingham and John Brown.
In 1974 the SHAYA Co, was Established:
• Sales & Installation of 200 Solar Gas Turbines
• Sales & Installation of 75 Rolls Royce Aero Derivative Compressors
• Project Management in Refineries and Treatment Plants
• Collaboration with International EPC Contractors
• Representing Major OEM Manufacturers in Iran
In 1979 The Operation was Seized Due to the Revolution
In the Early 80s, Oil & Gas Business Resumed
— After Market Support of Rolls Royce and Ruston (Alstom, EGT, Siemens)
Gas Turbines
— Installation and maintenance of Daniel/Custody Transfer Metering Systems.
During 80s and 90s Supply of Equipment and Services to the Oil & Gas as well as Handling of Major Projects Successfully Achieved.
In 2001 Government Ordered all Manufacturers to Establish "In Country" Facilities
Alstom Desoil Services Co. (ADS) Joint Venture Formed in 2001
–51% Share Capital by Alstom Power UK  and 49 % By Desoil (Local Partner)
The Objective of JV was to provide "One Stop Shop" for Support of Gas Turbines
and Rotary Machineries
European Gas Turbines (EGT) Was Merged Into Alstom. In 2003 Alstom Was Bought by Siemens. Siemens Became 51% Shareholder in the Company from 2003 onward
The Company Name Changed from "Alstom Desoil Services" To
"Demag Delaval Desoil Services (DDS)" in 2004
DDS is an Approved Vendor in Petroleum Ministry for After Market Support of Ruston TA, TB, TD and Siemens SGT 100, 200, 300, 400 Gas Turbines in the Country.
The Annual Sales from 2008 to 2012 was between 25 to 35 Million GBP.
In 2012 Siemens Transferred it's Shares In The Company to The Local Partner,
Due to The International and EU Sanctions.
DDS Continued its Services to the Local Customers and Still Supporting the Installed Gas Turbines Fleet.
All Established Standards and Procedures By Siemens Are Still In Place.
All Tooling Calibrations, ISO, HSE Certificates Are Being Renewed Regularly
"To be the top performing service provider of innovative solutions for SGT series gas turbine that increase the life cycle value of our customers' assets"
DDS is an independent service provider of SGT series gas turbine and solutions to the power, oil & gas, and industrial markets.
DDS sets a new standard of services in Gas Turbine market, increased local reach, greater choice, flexibility, responsiveness, and well-engineered value-added solutions.
We deliver comprehensive, solution-oriented services that will help generate greater benefits for you. Our business has depth and experience in overhaul, refurbishment, operation and long-term maintenance agreements, whilst offering transactional, factory-based parts and high quality services across all industry sectors.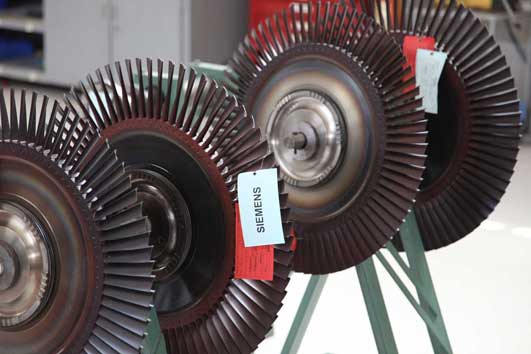 DDS will offer you the best possible services to make your operations safer, more efficient and increase reliability. We are confident you will find DDS to be different from other service provider players; offering a truly unique combination of OEM capability coupled with the flexibility, transparency and responsiveness of an independent.
DDS is wholly committed in our pursuit of Health, Safety and Environmental (HSE) excellence.
We recognize that our ability to succeed in business correlates directly to our ability to achieve well-class safety performance, a well-balanced healthy lifestyle, sustainable environmental stewardship and risk management.
We integrate HSE principles in all aspects of our business by setting clear objectives and establishing consistent execution procedures with proper monitoring and controls to drive continuous improvement.
Our HSE Management System aligns with the requirements of international standards ISO 9001, ISO 29001, ISO14001 and OHSAS 18001 and where appropriate, we have achieved third-party certification. Our programs have a proven track record of improvement.
Our DDS and principles guide us to a safer workplace despite HSE challenges presented by an imperfect world. We must therefore collaborate with our customers, business partners and communities to mitigate and minimize risks.
We are proud of our record, but know we must remain vigilantly focused on our tasks and their controls while continually pursuing new, better, more efficient and safer methods of working.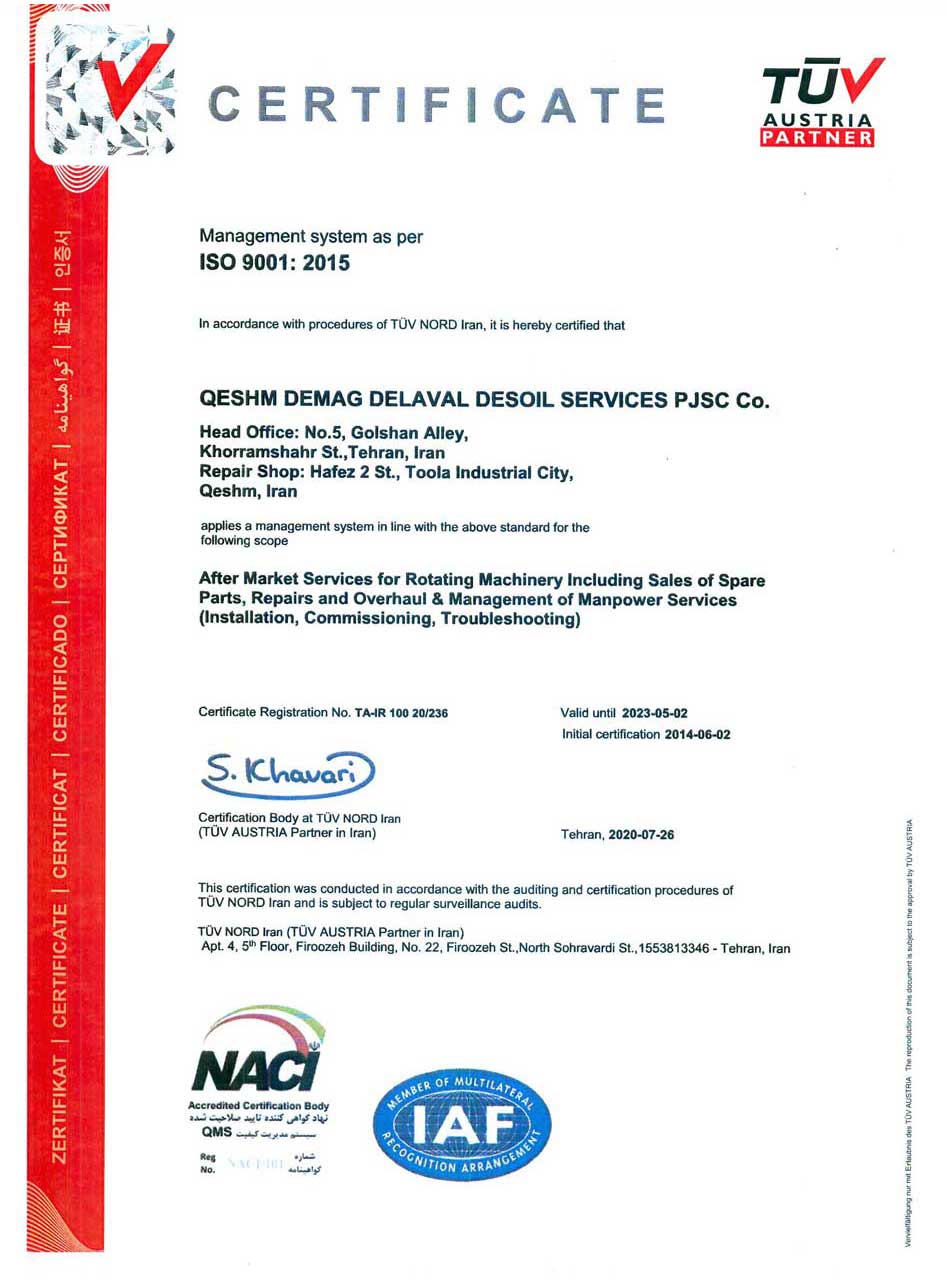 ISO9001-2015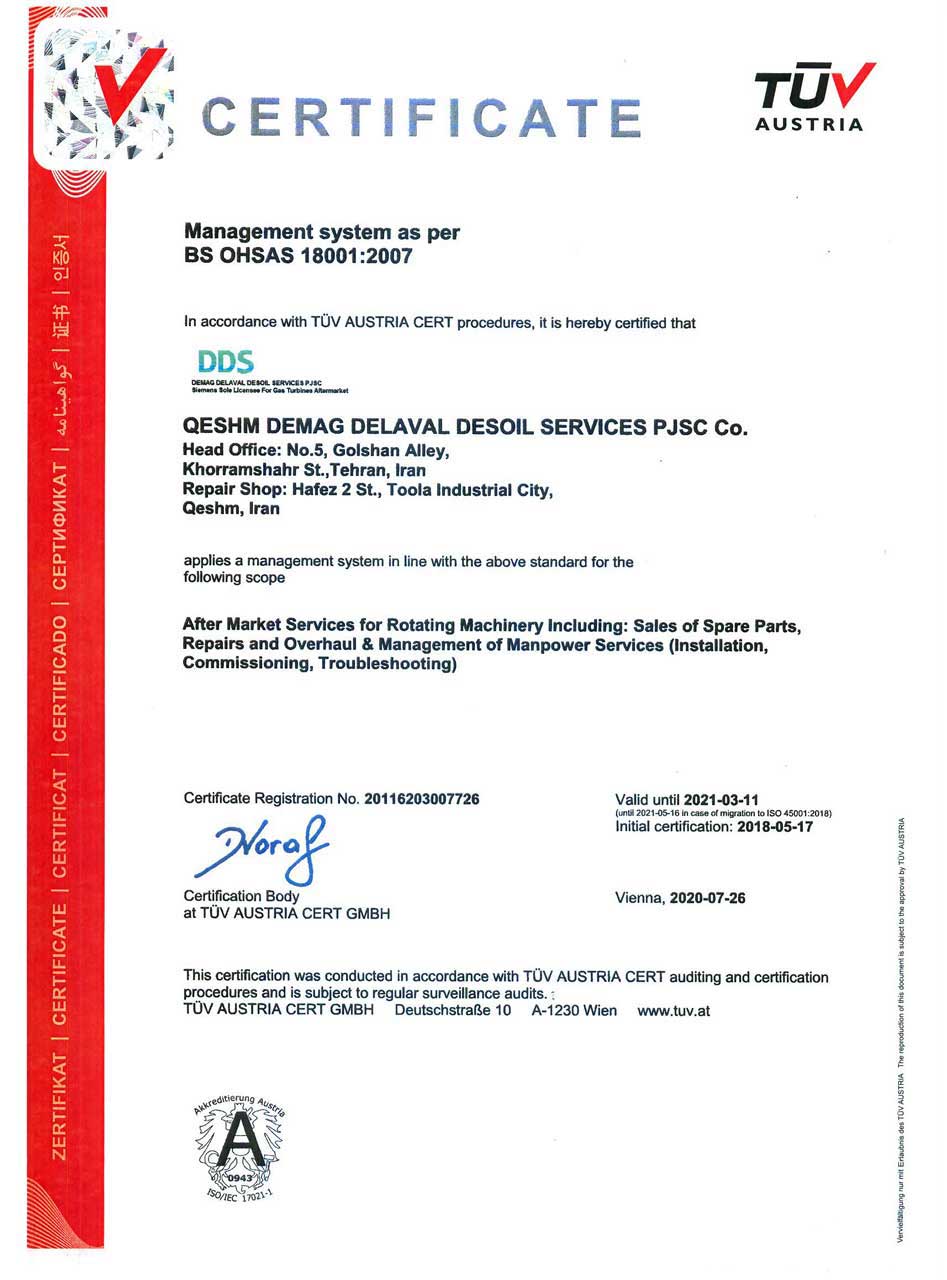 BS-OHSAS-18001-2007V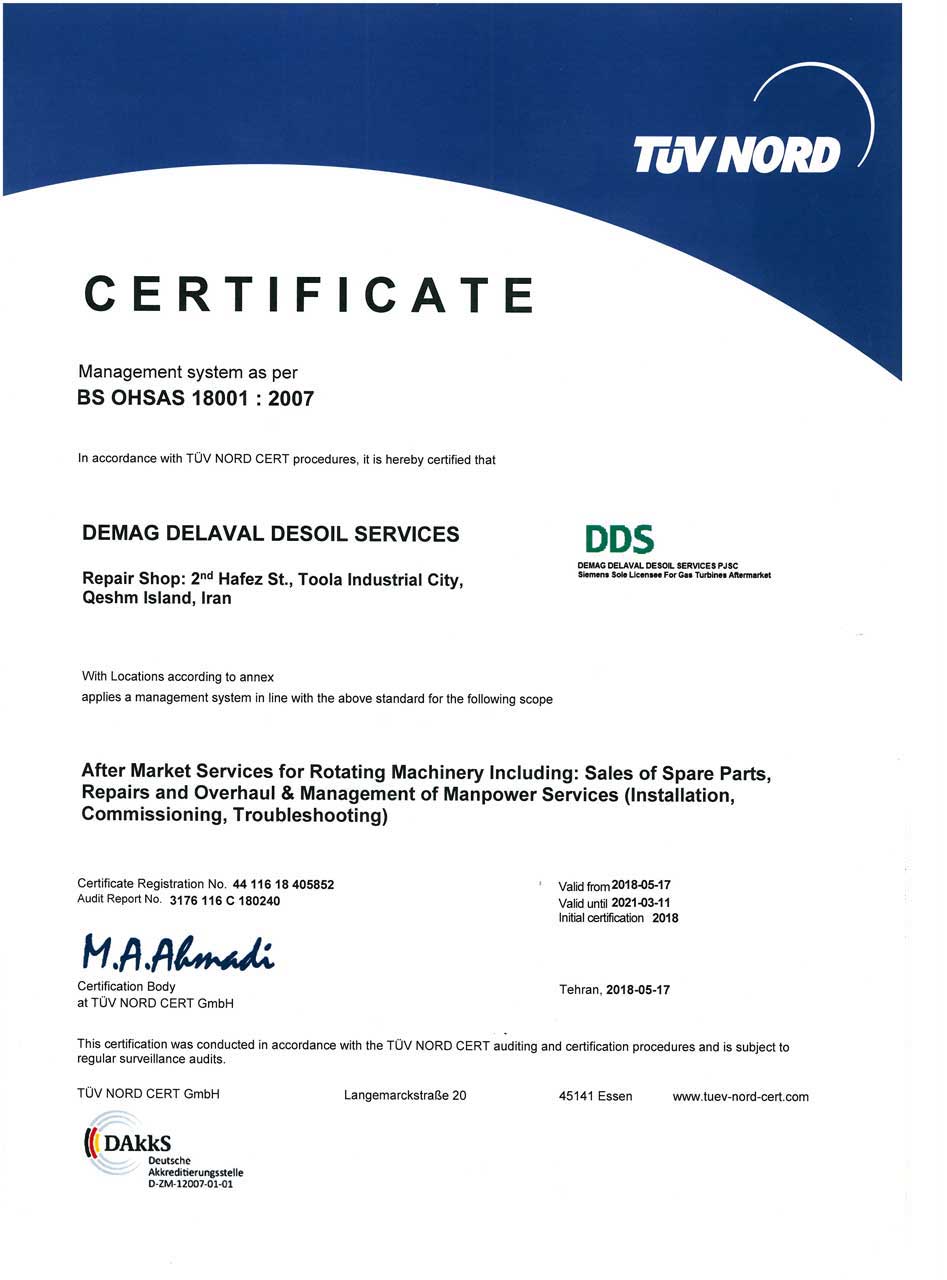 BS-OHSAS-18001-2007T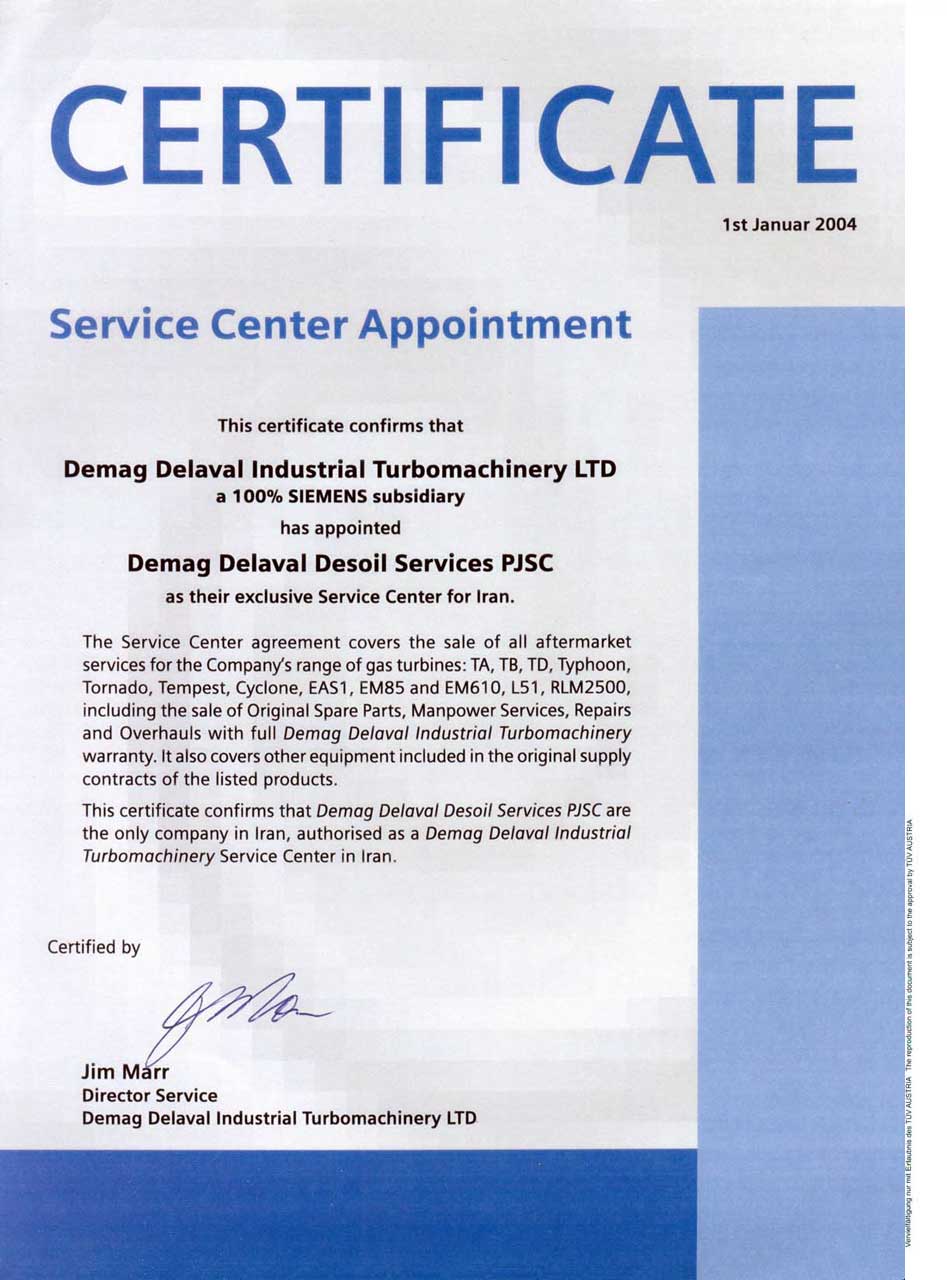 Exclusive-Service-Center-2004